Google Adwords – Best PPC Ad Marketing Tool – Best Offer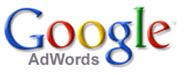 No matter what your marketing / ad budget is, keeping your ad rotation improves your visibility and existence. Online Ads plays an important role in SEO and providing reachability to your target audience who are searching for your product or services. The best part is that you pay only when a target individual clicks you ad and visits you website. I.e. you have received a prospective lead.
Yes we understand that this is time consuming, effort tracking & expertise job to create a perfect campaign for your product or services and then manage your monthly budget. What's important is where, how and for which keywords are you spending your budget? And that's what our team of experts is capable of doing.
At Kenovate Solutions, we have a team of experts to handle you ad campaign requirements for your website / portal. Other than keeping a watch, out experts will:
Review your website / target product  / service
Advice on Keyword combinations
Adwords Manager
Adword account creation
Create & manage your campaign
Setup your daily budget
Setup & managing click price
To make tour Advertising / PPC Marketing investment more exciting, we have build a combo discounted offer pack:
Pay Rs. 5000/-* & get Ad Budget Worth Rs. 8000/-
To get started with your campaign or for free consultation:
Give us a call today on +91-11-42141242, +91-9811336614 or fill out our quick contact form.