CRM For Real-Estate Company – CaseStudy
Challenge & Approach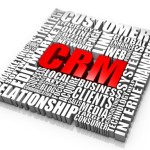 Every real estate company constructs properties whether commercial / residential and performs all kind of marketing investments to sell those property units. Channel partners, brokers, individuals and media is working for the publicity of their projects to get more & more no. of inquiries. With prospects across the world, inquiring for these projects and infact multiple projects, it's always a challenge to follow-up and servicing these prospects for maximum possible sale with min expense. Further, nurturing marketing also takes more cost to up-sell other projects.
The organization engaged Kenovate Solutions to study the challenge and develop a system which would be focused on enhancing prospect – project pipeline and deliver powerful executing with reporting, tracking and management features.
After interviewing the process operations to understand needs & challenges, Kenovate Solutions followed an agile, iterative approach to develop the system, allowing DLF to regularly review our progress and incorporating evolving requirements on time.
Solution Implementation
Kenovate developed an online web based centralized system that enables the company's back-office team, sales team and management team, regardless of their locations to easily track, manage, search, follow-up and generate reports regarding the projects and prospects.
The user interface of the application was developed to be clean and user-friendly, enabling users to easily navigate and utilize the system. Transforming their offline operations to the system.
Click here to check the implementation solution
To know more about CRM Solution, click here
Since completion, the system has proved to be a critical business application for the client, driving productivity and increasing margins, while reducing costs.